Cameyo is
Chrome
Enterprise 
Recommended


Cameyo provides secure cloud desktops on ChromeOS so your people can be productive from anywhere, while protecting your network & data. 
ChromeOS and Cameyo provide secure, flexible cloud desktops with ultra-secure Virtual App Delivery (VAD), enabling the future of work on ChromeOS devices directly from the browser, with zero vendor lock-in. Users get seamless access to everything they need to be productive & IT gets cloud desktops managed directly from the Google Admin console without the cost, complexity, and security issues of Windows desktops.
Get the Latest Analyst Research

Zero Trust Security
Cameyo's Zero Trust security seamlessly extends ChromeOS's commitment to security and further reduces the attack surface for remote & hybrid workforces.
Better User Experience
Cameyo's file system integration with Chrome OS makes the app experience feel truly native by giving users direct access to their local folders and files from within virtual apps. This, combined with Cameyo PWAs, enables ChromeOS users to launch any Windows apps directly from their taskbar and open/edit/save files locally on their device – all without the apps being installed locally.


Ultimate Flexibility
Deliver all your apps – SaaS, internal, and Windows – to Chromebooks. Run Cameyo in any cloud, hybrid or on-prem environment, and utilize your existing technology investments & preferences. No vendor lock-in.
Progressive Web Apps (PWA)
Cameyo PWAs enables any Windows app to be delivered to any device as a PWA. Our integration with Google Admin console enables IT to install & pin apps to users' taskbar in minutes. Apps appear as if they are installed locally for the best possible user experience. 

What Are PWAs?  
Progressive Web Apps (PWAs) are web-enabled applications or websites that can be installed on users' devices (whether ChromeOS, Windows, Mac, Linux, etc.). Once PWAs are installed, these apps look and perform just like native applications.
Since the beginning of 2021, desktop PWA installs have grown by 270%. This growth has also paired with increasing app usage on Chromebooks by over 190% in the same period⁠. When you combine PWA growth with the increasing adoption of Chromebooks — which grew 92% YOY in 2020 to become the second-highest-selling desktop computer of the year — it has never been easier for developers to reach and engage users with amazing web experiences.
Our Cameyo PWA capabilities provide the following benefits:
Native App Experience

– Users interact with Cameyo PWA apps as if they were installed locally on their device, with nothing new to learn. 

Ultimate Flexibility

– Apps delivered as Cameyo PWAs work for every user, and are responsive on any form factor (desktop, mobile, tablet, etc.).

Ultra Secure – Cameyo's Virtual App Delivery (VAD) platform is built with a Zero Trust security model at its core, reducing an organization's attack surface and protecting their network & data while providing seamless access to apps.
Powerful Simplicity

– IT can push apps to users' devices in a matter of minutes while having complete control over who has access. IT can also update apps from the Cameyo Admin console and know that the latest and greatest version is instantly available to all users (no more updating across all systems individually).
See Cameyo PWAs in Action: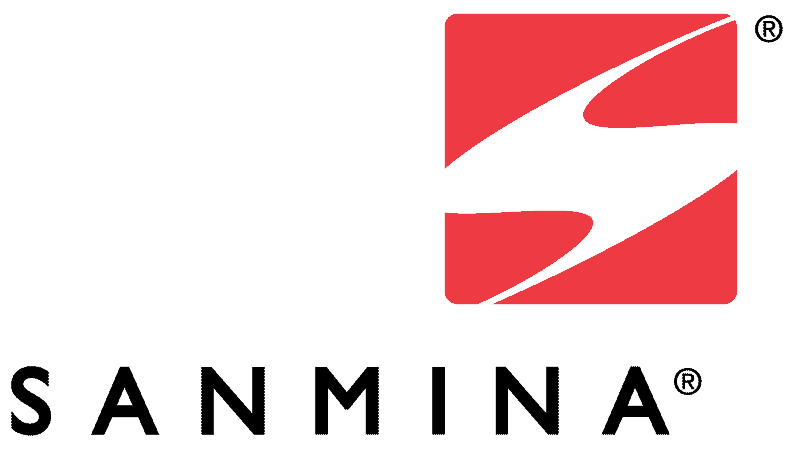 "Cameyo's platform plays a critical role in enabling our Digital Workplace strategy by removing the legacy application roadblocks that were preventing widespread ChromeOS adoption here at Sanmina. Now our employees can access their business-critical applications right from the browser with Cameyo,  including our ERP which is not directly compatible with ChromeOS devices. Cameyo's solution is an ideal blend of simplicity, seamless user experience, and advanced security."
Mario Zúñiga, IT Director, Digital Worplace, Sanmina Corporation


"The elegant simplicity of the Cameyo platform blows the competition out of the water. Cameyo turns the idea of VDI upside down. Where other products continue to grow in size and complexity, Cameyo grew in innovation and simplicity. With the low cost of deployment, Cameyo makes the promise of VDI achievable to customers who previously could not afford it. The Cameyo cloud desktop on Chromebook is bar none the most simple, secure and cost-effective way to deliver apps to users."
Brian Stopinski, Corporate IT Opperations Director, Community Hospital Corp.

"When we began our journey to ChromeOS, we quickly realized that we needed a way to deliver all of our Windows apps – like our ERP system and engineering apps – to those devices from the browser. Cameyo provides us with secure cloud desktops where each user can securely access all of their apps from any device. Not only is Cameyo simple for our people to use while bolstering our security, it is also so well-integrated with ChromeOS that it feels like a natural extension of the Google portfolio of solutions." 
Jeremy Venlet, Network Engineer, Royal Technologies
More of What Customers Are Saying About Cameyo 
You can learn more about what your peers are saying about Cameyo on G2, the world's largest peer-review site for SaaS providers. Especially when compared against legacy VDI and DaaS providers, you'll see why customers rave about Cameyo's cloud-native approach to delivering all their apps to any device via Cloud Desktops.






Want to see Cameyo in action? 
Schedule a personalized demo with one of our experts today.