Introducing ChromeOS
Virtual App Delivery
with Cameyo
Cameyo is now integrated into ChromeOS, enabling you to eliminate virtual desktops while providing your people with the best user experience for ALL your apps.


"While many organizations previously relied on virtual desktop solutions like VDI and DaaS to deliver their legacy software to end users, many are struggling with the significant overhead caused by delivering full virtual desktops. In today's cloud-first world, users just need simple & secure access to their apps in a seamless way that optimizes their productivity. That's where ChromeOS Virtual App Delivery with Cameyo comes in."
Eliminate virtual desktops while providing a better user experience for all of your applications.
 ChromeOS Virtual App Delivery with Cameyo helps organizations deliver any application – from SaaS to legacy apps – over the web, without the need for virtual desktops to access them. Together, ChromeOS and Cameyo help organizations simplify application delivery, reduce their total cost of ownership by 54%* compared to virtual desktops, improve security, and deliver a better user experience.
*Economic Validation: Analyzing the Economic Benefits of ChromeOS and Cameyo, Enterprise Strategy Group (ESG), May 2023

Simplified App Delivery
"Deploying apps with ChromeOS and Cameyo is remarkably simple. Session management, load balancing, failover, etc. – it's all handled by Cameyo, so all we had to focus on was the apps we wanted to publish. It was very easy to get set up, and ongoing management is a breeze – especially when compared to traditional virtual desktop approaches."
Mario Zúñiga, IT Director, Digital Workplace at Fortune 500 manufacturer Sanmina
Reduce TCO by 54%
After speaking with organizations that made the switch from traditional virtual desktops to Virtual App Delivery with ChromeOS and Cameyo, analyst firm Enterprise Strategy Group (ESG) released a recent Economic Validation study that found ChromeOS and Cameyo provide a 54% reduction in Total Cost of Ownership (TCO) compared to virtual desktops.

Enhanced Security
"One of the biggest draws of migrating to ChromeOS was its security. This integration, and the fact that Cameyo has a zero-trust security model baked in at its core, adds additional layers of security so that we can confidently enable our employees to work from anywhere, on any device, with the utmost security."
Mario Zúñiga, IT Director, Digital Workplace at Fortune 500 manufacturer Sanmina
The Best User Experience
"It's clear that Cameyo and the ChromeOS team have worked closely together on integration because the user experience is just seamless. There's no difference between the experience people used to have with local apps and the apps that are running in Cameyo on ChromeOS. All of the feedback from our users has been incredibly positive."
Dan Morley, Head of IT Infrastructure and Service at Village Hotels

Get the Latest Analyst Research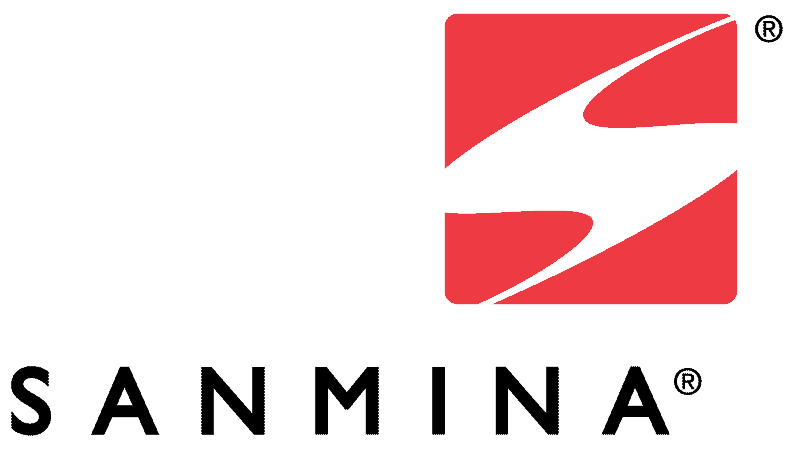 "Cameyo's platform plays a critical role in enabling our Digital Workplace strategy by removing the legacy application roadblocks that were preventing widespread ChromeOS adoption here at Sanmina. Now our employees can access their business-critical applications right from the browser with Cameyo,  including our ERP which is not directly compatible with ChromeOS devices. Cameyo's solution is an ideal blend of simplicity, seamless user experience, and advanced security."
Mario Zúñiga, IT Director, Digital Worplace, Sanmina Corporation


"The elegant simplicity of the Cameyo platform blows the competition out of the water. Cameyo turns the idea of VDI upside down. Where other products continue to grow in size and complexity, Cameyo grew in innovation and simplicity. With the low cost of deployment, Cameyo makes the promise of VDI achievable to customers who previously could not afford it. The Cameyo cloud desktop on Chromebook is bar none the most simple, secure and cost-effective way to deliver apps to users."
Brian Stopinski, Corporate IT Opperations Director, Community Hospital Corp. 

"When we began our journey to ChromeOS, we quickly realized that we needed a way to deliver all of our Windows apps – like our ERP system and engineering apps – to those devices from the browser. Cameyo provides us with secure cloud desktops where each user can securely access all of their apps from any device. Not only is Cameyo simple for our people to use while bolstering our security, it is also so well-integrated with ChromeOS that it feels like a natural extension of the Google portfolio of solutions." 
Jeremy Venlet, Network Engineer, Royal Technologies
More of What Customers Are Saying About Cameyo 
You can learn more about what your peers are saying about Cameyo on G2, the world's largest peer-review site for SaaS providers. Especially when compared against legacy VDI and DaaS providers, you'll see why customers rave about Cameyo's cloud-native approach to delivering all their apps to any device via Cloud Desktops.






Want to see ChromeOS
Virtual App Delivery in action? 
Schedule a personalized demo with one of our experts today.