Cameyo App for Google Cloud
Sign up for Google Cloud Platform and receive up to $300 in credits to run Cameyo in your own GCP account.
Start Trial
Contact Us
Leverage Cameyo in Google Cloud Marketplace
Cameyo's application for Google Cloud Marketplace gives Google Cloud Platform customers the ability to deliver Windows desktop applications to any device directly from their own GCP project.
Sign up for Google Cloud Platform
New customers receive $300 in GCP credits to use the Cameyo app in the GCP marketplace.  


Launch Cameyo in the GCP Marketplace
Publish and manage your applications from your GCP account. If you are new to GCP, you may qualify for $300 in additional credits. 
Designed to work with Google
Cameyo is a Google Cloud Platform (GCP) and Chrome Enterprise partner. Our service seamlessly integrates with G Suite for single sign-on, permissions, cloud storage and printing. 

Current GCP customers get the benefit of Cameyo's Bring Your Own GCP service. Simply install Cameyo in your Google Cloud environment and get critical cost-savings features like elasticity and usage mangement. To get started, sign up for a free trial and follow these easy steps.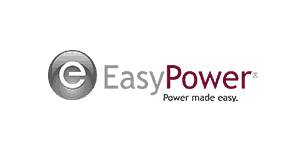 Doesn't your fully hosted service run on Google Cloud? Why would I want to run Cameyo in my own Google Cloud account?
Cameyo Cloud does run on Google Cloud. If you need 24/7 server access, it will likely be more cost-effect to run the service in your own Google Cloud account. Google offers discounts for increased useage that we are unable to apply. For customers who do not need 24/7 server access, Cameyo Cloud comes with a power management feature that gives us the abilty to put your server in hibernation mode. We pass these savings on to you in lower subscription costs. 
How do I sign up for Google Cloud?
Simply go to cloud.google.com and follow the directions. To use the Cameyo App for Google Cloud Marketplace you will need to provide credit card information. Your credit card will not be charged until you have used all of your credits.